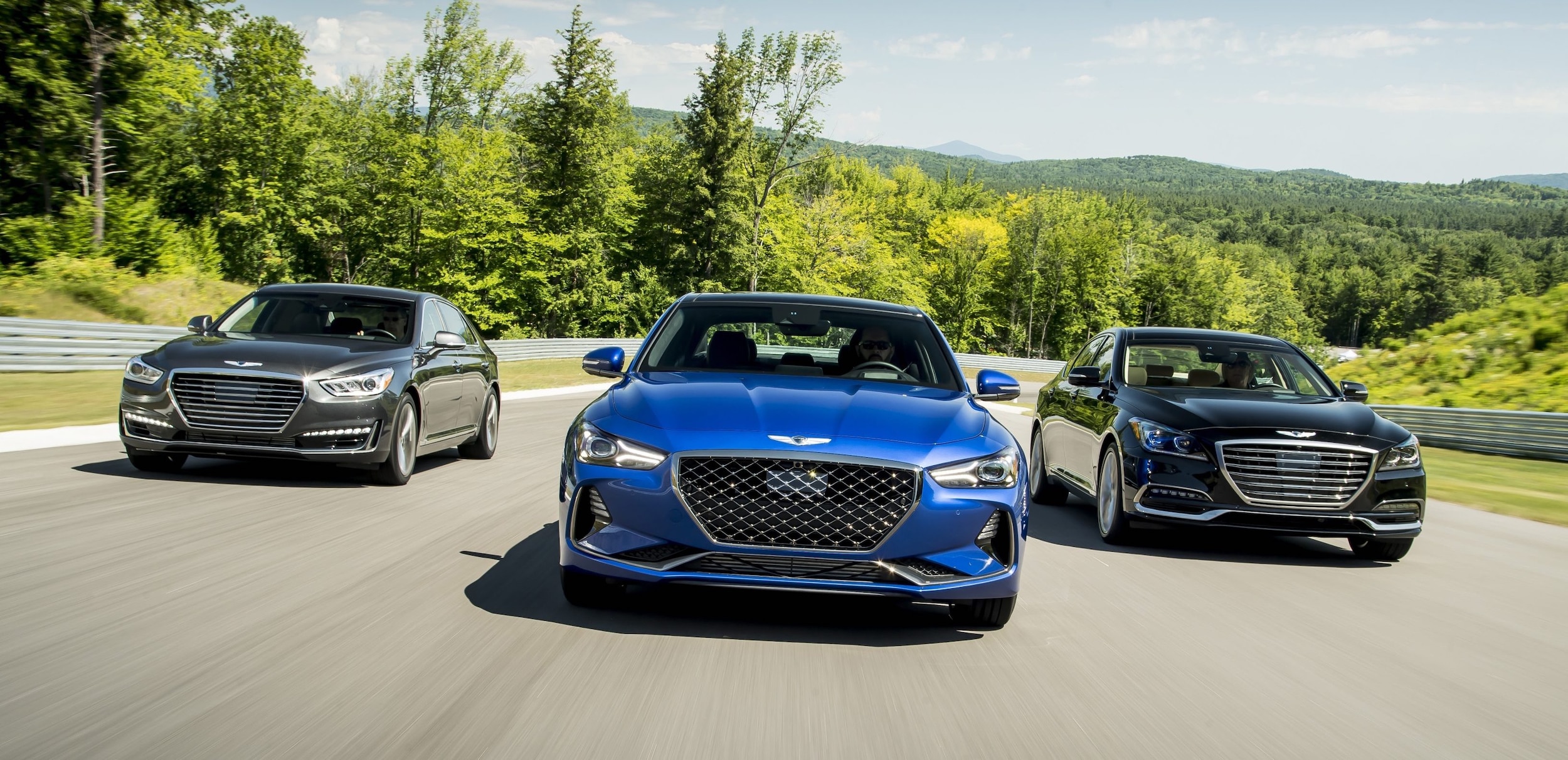 If you do a Google search for 'Genesis near me,' look for Genesis of South Brunswick. Here, we customize the car-buying experience for each customer according to their specific needs and desires. Our job is to match you with a vehicle that's perfect for your tastes. We understand that you have a lot to consider when purchasing a new car, and that is why we do everything we can to be as informative and helpful as possible.
Genesis of South Brunswick Let's You Shop at Your Pace
One of the things that's different about our staff at Genesis of South Brunswick is that our staff behave more like helpers than salespeople. For example, a lot of our customers prefer a little space when they shop for a vehicle. They don't want a pushy salesperson breathing down their necks. That is why we train our staff to be perceptive.
If you expect us to be there with you as you look around, we want to be right there to answer any questions you may have. At the same time, we want to also give you enough space that you don't feel smothered or pressured into making a decision that you're not ready for. Put simply; we'll follow your lead and let you shop at your own pace.
At Genesis of South Brunswick, we take care of our staff. You can depend on our sales team to give you honest, reliable, advise and connect you to the vehicle that's just right for you.
Genesis of South Brunswick Lets You Shop Online
Another great thing about Genesis of South Brunswick is that you can browse/purchase from our inventory or new and certified pre-owned vehicles conveniently online. Just search on Google for 'Genesis near me,' select Genesis of South Brunswick, or go directly to our website, and go to 'New Inventory' or 'Pre-Owned Inventory.' From our website, you'll be able to choose the car you like, schedule a test drive or even order the vehicle of your choice and choose the option of having it delivered or pick it up! In the meantime, you can message us online or call us any time Mon-Fri during our normal business hours.
Get Financing for Your Genesis
Additionally, Genesis of South Brunswick offers financing options for qualified applicants. You can get the process started in-store or online. If you wish to apply for financing online, simply go to our website and click n the 'Finance Center' tab in the header. You'll have the options to submit your finance application, value your trade-in, and check out our incentives. We offer competitive rates, and we make car Genesis ownership for a lot of people, perhaps like yourself.
Drive Away with a New Genesis Today
We'll do everything in our power to get you driving home in a new Genesis today!