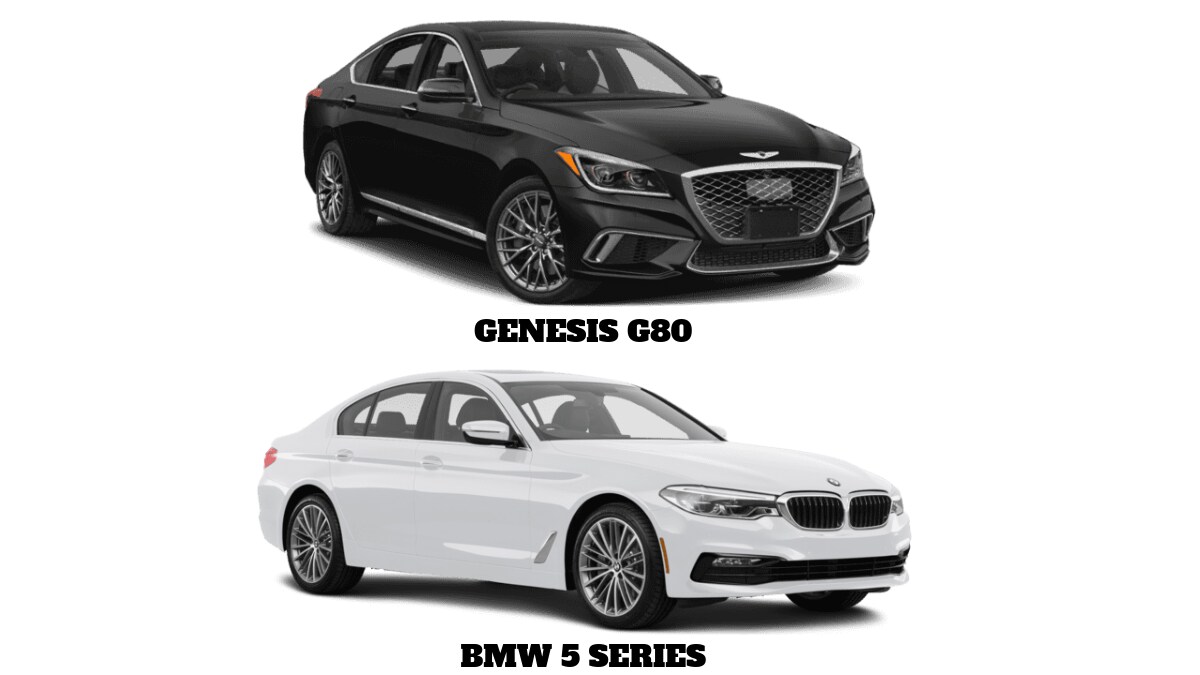 Finding the right luxury car for your needs can entail a bit of a search. After all, a vehicle can look luxurious but not come with enough features to truly make it such. There is also the factor of fuel efficiency, safety, and, of course, cost. In today's market, you should be able to achieve luxury without having to pay an arm and a leg to get it.
Two cars in particular that are worth a more extended look are the Genesis G80 and the BMW 5-Series. Both are luxury models that feature differences that set them apart from one another. But which one is the right vehicle for you? Thankfully, Genesis of South Brunswick has both models in stock and can put you into the right vehicle in no time.
How does the Genesis G80 compare to the BMW 5-Series?
Both the Genesis G80 and the BMW 5-Series are luxury automobiles produced to look sleek and bring the luxurious look and feel that both have become known for.
First, a look at the pros and the cons. The advantages for the Genesis G80: it has an upscale interior to pull off the luxury automotive feel. It also has a below-class-average starting price making it more affordable than your standard luxury sedan. The G80 also comes with a long list of standard features that a good number of other manufacturers do not provide with their base models.
Now for the cons of the Genesis G80: the main downside is that its fuel economy is below average. It only gets 18mpg in the city and 26mpg on the highway, leaving it as an expensive gas option for a luxury automobile. If you go with the G80, be prepared to fill up fairly often.
As for the BMW 5-Series, the list of pros are extensive: it features state-of-the-art, user-friendly technology allowing for hands-free use of smartphones and other smart devices. The cabin is quiet and comfortable, allowing for a smooth, quiet drive. A large trunk means more storage space thank you might think a luxury sedan would be equipped with. The BMW 5-Series also comes with diverse and robust engine options to allow you to give it as much punch as you desire in an automobile.
The most notable downside for the BMW-5 Series is that it tends to be on the more expensive side. At an MSRP of $52,650, it is almost $11,000 more expensive than the Genesis G80.
Both vehicles tested near the very top of U.S. News Scores averaging around 9 out of 10 in critics' rating, performance, interior, safety (both scored a perfect 10 out of 10 in safety) and overall rating. The BMW 5-Series runs on premium fuel compared to the G80's unleaded and gets slightly better gas mileage than the G80 as well.
You would be hard-pressed to go wrong with either vehicle, as there are obvious perks to each. Both are highly rated, highly attractive cards that will leave you feeling proud the moment you sit behind the wheel.