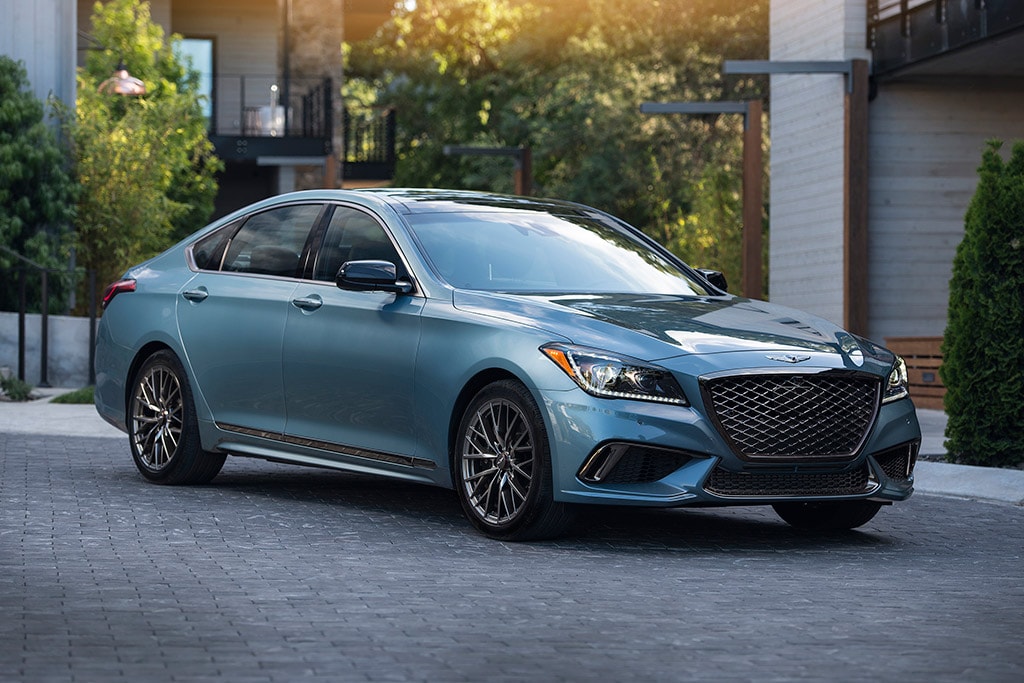 The Genesis line of luxury vehicles was developed 15 years ago by Korean automotive manufacturer Hyundai. You may know Hyundai from their reputable and dependable line of vehicles that have become a staple on the North American market and across the globe.
The Genesis is Hyundai's concept of a luxury vehicle that is aimed at those who don't want to spend at a high-end luxury price. The G70, G80, and G90 series offer a plethora of different levels of luxury at prices that are far more affordable than comparables such as the BMW 5-Series.
This line of luxury vehicle has stood up to the test, proving more and more popular due to its ability to match those high-end luxury standards at a substantially lower cost.
The only thing left to worry about is finding the best place to buy or lease the Genesis model of your preference. There are a few reputable dealers out there, but where in the New Jersey & Tri-State area can you find a Genesis dealership that you can depend on?
Where in New Jersey & Tri-State area can I lease a Genesis G80?
The premier Genesis dealership in New Jersey & the Tri-State Area is Genesis of South Brunswick. For years, Genesis of South Brunswick has been bringing you the Genesis G70, G80, and G90, both for sale and lease. With the recent change of ownership, our main goal is customer satisfaction. The Genesis models speak for themselves in terms of quality and reliability.
Our staff will work tirelessly to find the perfect Genesis model based on your individual needs and requirements. We understand that not every luxury vehicle is the same and that not every model will come standard with your specific needs. That is why our sales team will work with you to find the Genesis model that will leave you smiling from ear to ear when you drive off the lot.
From there, our finance experts will work with you to find the best leasing options (or buying options if that is what you decide) so that you can drive away with your Genesis model at the price that works best for you. Having the payment option that you want allows for peace of mind and lets you get back to the important things: enjoying your Genesis luxury vehicle as you drive around town in style.
And should you need any work on your Genesis, from standard maintenance to any repair work, our technicians are highly-trained in modern repair techniques and work to fix your unique issues that are specific to your vehicle. We will keep your investment running as smoothly as it can be so that you can get back to driving in style and luxury.
What does a G80 series cost?
The Genesis G80 is one of the least expensive midsize luxury vehicles available on the market. Its base price of $42,050 to $57,000 is substantially more affordable than the comparable BMW 5-series, and the price difference allows for customization that will make your Genesis the far better option while still coming in at a more affordable price.
The Genesis, in general, is far more affordable than its peers in class and leaves room for customization should the litany of standard features not be quite enough.