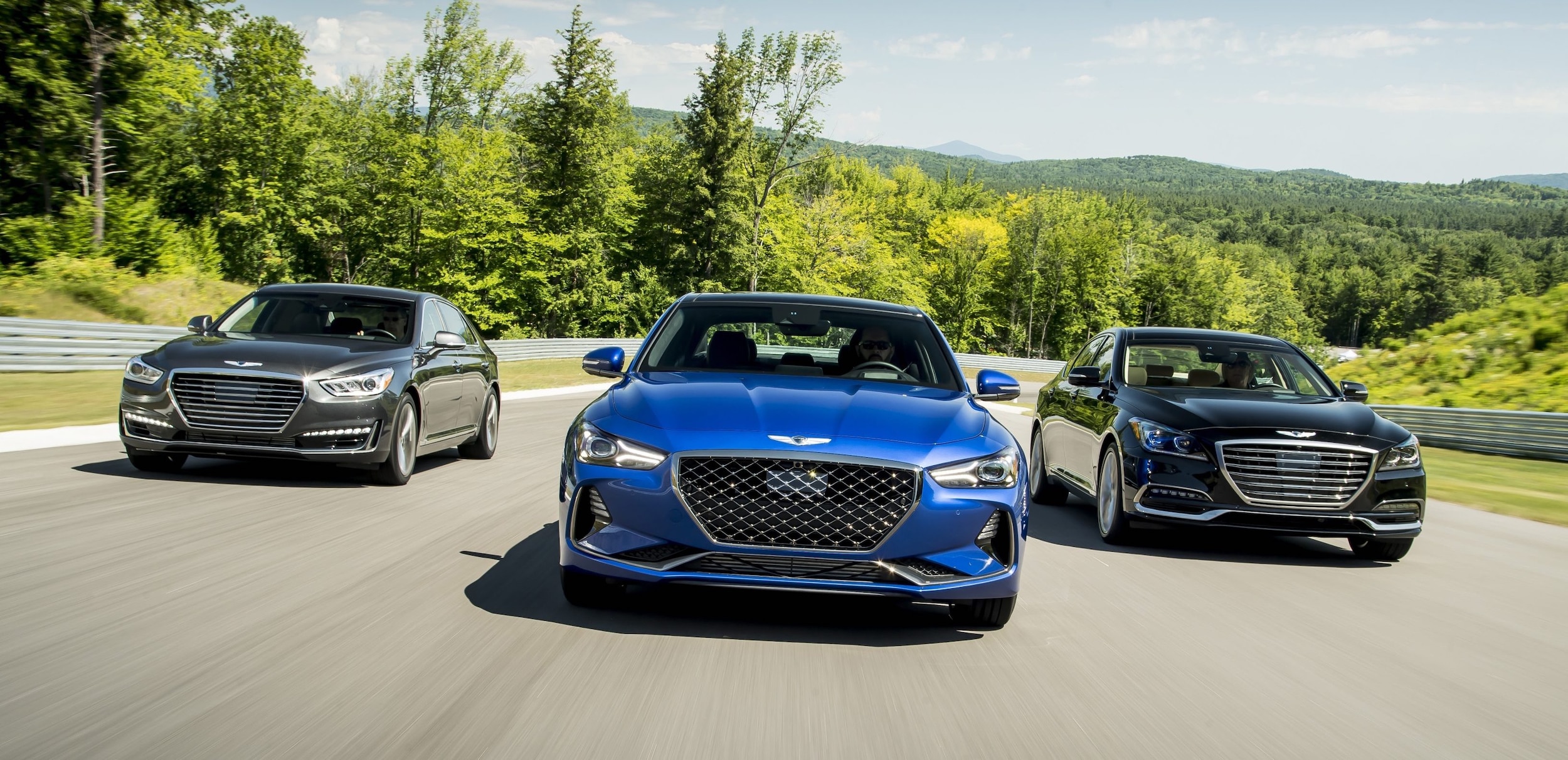 What colors do you spot when you look out your office or home window into the street? Cars. What colors are these vehicles? A majority of vehicles share the same neutral color while a few will rainbow the roads with different shades. The most popular colors in North America are white, black, and grey. Forbes, however, says the popularity of the color does not have any meaning to the car's actual value. Contrastingly, some popular cars or groupings of car classes are bound to share a range of similar colors.  Let us explain this mind-boggling conclusion.
Colors of Luxury Cars
Statistics show that luxury cars are more apt to have the colors gray, black, and white. They may also have other neutral colors like navy blue and maroon or a variation of the primary colors such as cream, powder, or diamond. North America has more white luxury cars than blacks or grays. The yellow and golden hues were number seven in the rank according to the 2005 study. These rankings have not changed much since then.
These pickings could be because people choose colors that incite certain emotions or depicts the intended demeanor. You are most likely to find neutral colors with notable brands like Genesis Car Service, BMWs, Audis, and Mercedes. Flashy cars like the Ferrari or Lamborghini tend to have equally flashy colors like yellow, lime green or glittery customization.
Sporty drivers tend to pick colors that exude their competent driving skills. When is the last time you saw a boring gray Lamborghini? It is not uncommon for these flashy colored sporty cars to also have a loud engine sound.
Genesis car service maintains the following colors with all its vehicles:
Casablanca white - White
Havana red - Red
Himalaya gray - Gray
Polar Ice - Silver
Santiago Silver - Silver
Serengeti Brown - Brown
Adriatic Blue - Blue
Siberian Ice - Silver
Victoria Black - Black
North American Trends of Car Colors
North America is a hub for fast technological innovations and a wide range of societal statuses. You will find the top cream of society living in Beverly Hills and the average working class on the other side of town. Despite these variations, America remains to be an excellent economy on an international level. There is a massive influx of technology and luxury cars.
Silvers and grays tend to be the standard colors of technology. These colors are familiar with laptops, new phones, televisions, and other electronic devices. These colors are also a favorite for luxury cars, with the most common being black, grey, silver, and white. Red and blue took the fifth and sixth position in the 2017 research.
Kelley Blue Book says that two-thirds of all luxury cars are gray. Manufacturers cannot go wrong with the dull but sophisticated colors. These selections are also favorable to the buyers, who will have high resale value when handing down the Genesis or Audi. Most people figure that they really cannot go wrong picking a color that does not strike too much attention and blends in with the crowd. Additionally, elegance speaks for itself.